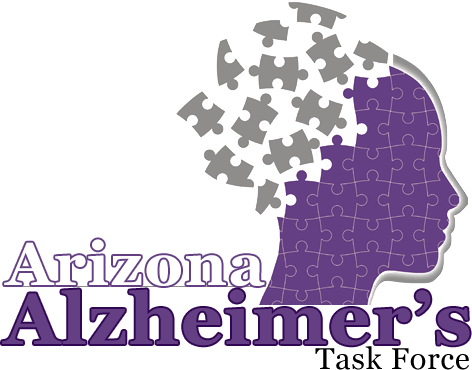 The Call to Action in the fight against Alzheimer's disease and other dementia related diseases is underway!  Governor Ducey asks all Arizonans to consider what you can do to make a difference, offer hope for those directly impacted or find assistance. 
Read the Governor's Proclamation
Download Resource Sheet
The Call to Action urges all Arizonans – including persons living with the disease, caregivers, researchers and educators, health and human services, employers and policy makers – to consider what steps can be taken to help achieve the goals of the Plan.
The Arizona Alzheimer's State Plan is a collaborative strategy to address the growing human and financial cost of dementia in Arizona. The Plan's vision is that there will be quality care and supportive services available, accessible and acceptable to those impacted by the disease. The five goals:
Maximize public awareness and understanding
Develop new and enhance existing supports for people with Alzheimer's disease and their families
Expand dementia-capable workforce in Arizona
Advance and disseminate research
Create a dementia-capable system in Arizona
Those seeking assistance can call 1-800-272-3900 and visit www.AzLinks.gov.